Post just about any flight simulator related screenshots here!
To start this thread I have a photo story...
I decided to test my pilot skills (and how much I trust my instruments
) by preforming a snow storm landing today.
The day is November 25th in Thunder Bay, Ontario (where I live), there is a snowfall warning and a flash freeze warning in place, perfect for a challenge.
So I set to takeoff from CYQT (Thunder Bay International) do a circle and land on the same runway. I took off with no problem (the A321's engines are really powerful
) and quickly climbed to FL100 and did my circle and prepared for landing... The visibility was HORRIBLE, so I had to do an ILS landing. Heres a picture of the visibility at 1k feet about 2 miles from the runway:
Pretty dull looking..
As I started getting closer to the ground (about 200ft off the ground) I was starting to hope that the ILS actually took me too the runway rather than a few other ones I've tried that have taken me 200ft off-course.
Ground was getting very close and I still couldn't see the runway..at this point you could see the ground.
Lucky for me, about 50ft from the runway, only 80 feet off the ground the runway finally appeared and I was able to land!
(I really didnt want another crash to be added to my reputation)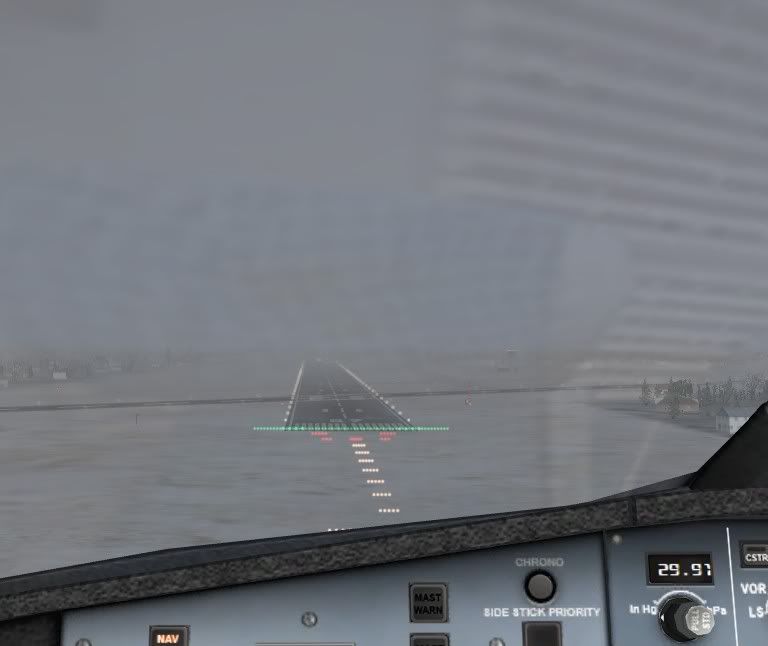 Due to the head winds I flared for too long...and wound up touching down about 1/3 down the runway...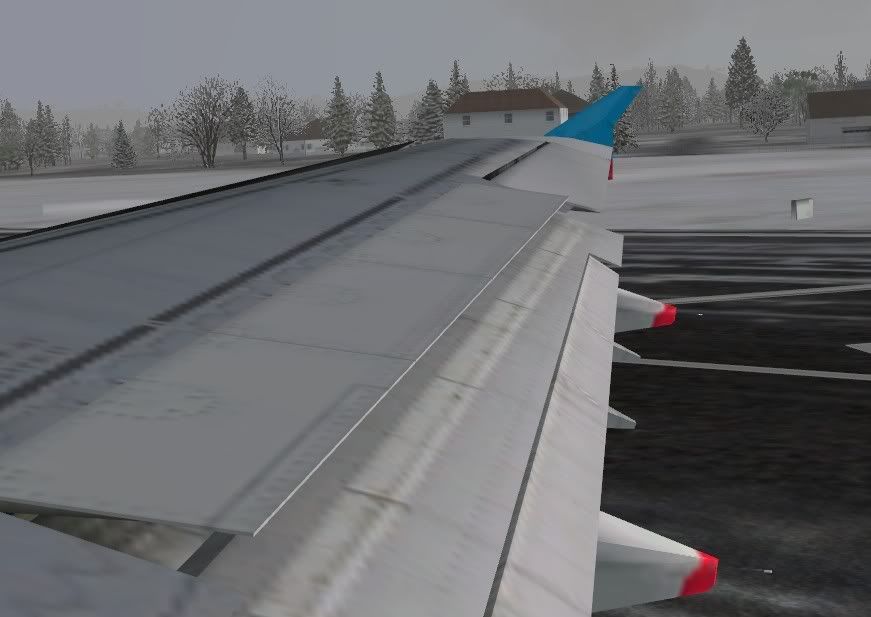 I applied full breaks, thrust reverse and everything..and I finally stopped (theres a reason we are under a flash freeze warning
) 100ft off the edge until coming to the stop.
(I have to admit the ILS saved me here)
The End.
Path of the flight: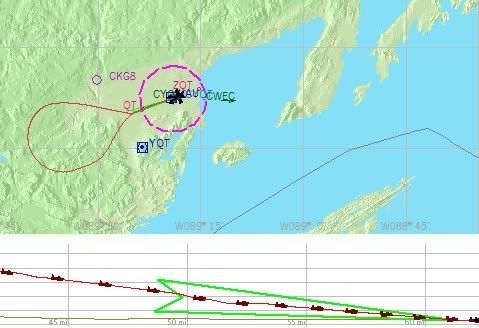 ----
Now post your pictures.