Today, we rolled out several changes to how airline maps are displayed in the game:
1) New functionality added to the OpenStreetMap view
Some time ago, we added OpenStreetMap (OSM) as an option for displaying airline maps on the Airline Details screen, but compared to the Google Maps view it had some limitations. We have made the following enhancements to the OSM map view:
Place names: Previously, the map displayed place names in native languages only. While this added a touch of authenticity, it was not easy to use for the majority of our players. We have enhanced the map to display place names in both native and English versions.
Full-screen view: The map can now be expanded to full screen mode using the new control below the zoom buttons on the upper left.
Filtering routes: The OSM map view did not support the ability to filter routes by hub. We have now added the ability to filter routes by all airports, not just hubs.
Panning: the map area was previously limited to a small range and made it difficult to view transpacific routes. The map now allows panning across 720 degrees of longitude so you can get a good view of your route network no matter where your airline is based.
Update: The route filtering and extended panning features are no longer available due to performance limitations.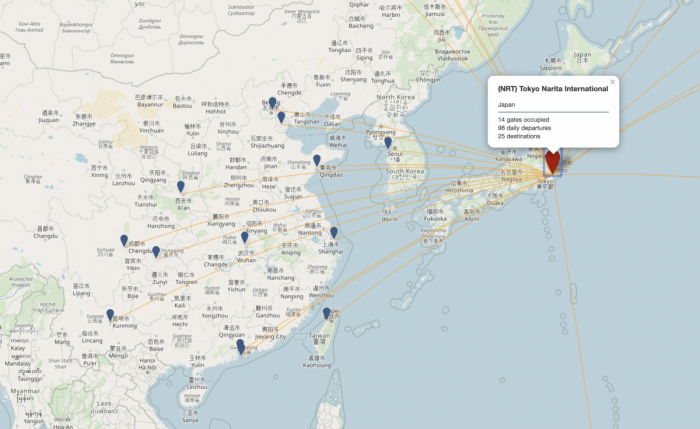 2) Google Maps no longer available
While we realize some of you may still prefer to use Google Maps, the service has become financially unsustainable. Now that we have improved the functionality of the OSM map view to match and even exceed that of the Google Maps view, we have decided to retire the Google Maps option. Everyone who previously had Google Maps configured in their settings will now have OpenStreetMap set as the default.
Note that this change affects airline route maps only; alliance route maps will stay on Google Maps for the time being and may be replaced at a future date.
If you encounter any technical issues with the new OpenStreetMap view, please post a reply to this thread with relevant screenshots and reproduction steps.