1
Copyright
Templates by Med, liverys by Avior Airlines and GCA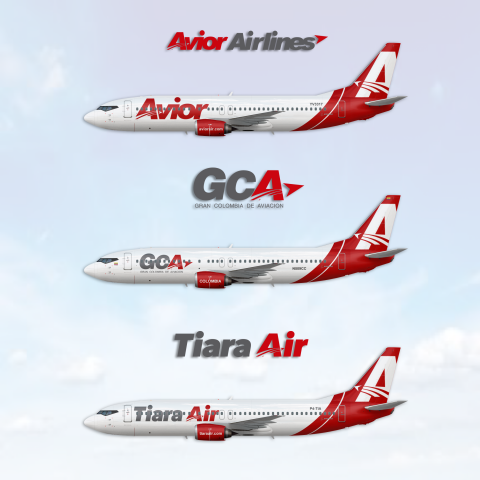 Avior Group Boeing 737-400 fleet

-Avior Airlines: Hub Caracas SVMI operating 8 Boeing 737-400 actually.

-Gran Colombia de Aviación: Hub Cali SKCL start up colombian subsidiary with 1 737-400 delivered and 4 more on order.

-Tiara Air: Caribbean subsidiary not launched, Avior left the company, could not sustain and went bankrupt.
Avior Group Fleet - Flota Grupo Avior Boeing 737-400