In First place: Aerobosnia, submitted by DWproski

In Second place: Serene, submitted by JustAnAirbus
In Third place: Zagreb Airlines, submitted by Eastern Air Lines
Congratulations, DWproski on winning the 2020 Balkans and Greece Design Challenge! And thank you all whom participated.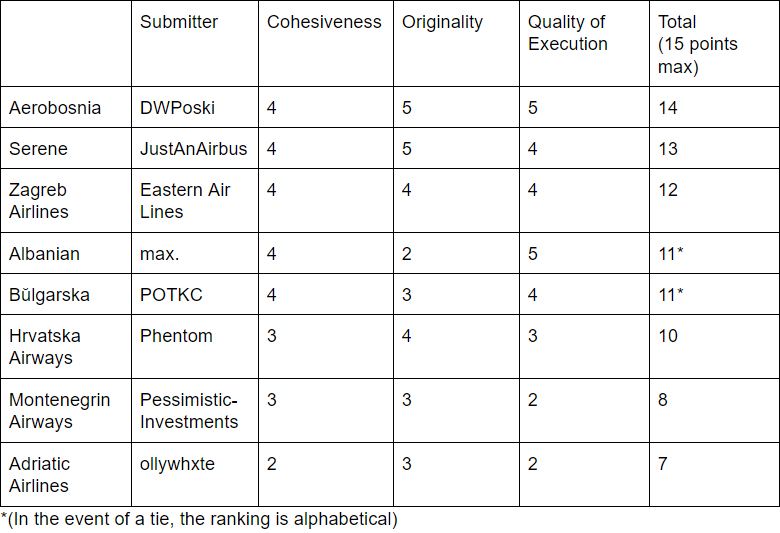 I apologize for the delay in posting the results, I have been having exams, so schoolwork took up most of my time.
Once again, thanks to all who participated, and sorry for the delay.