1

Alaska Airways Boeing 737 MAX 8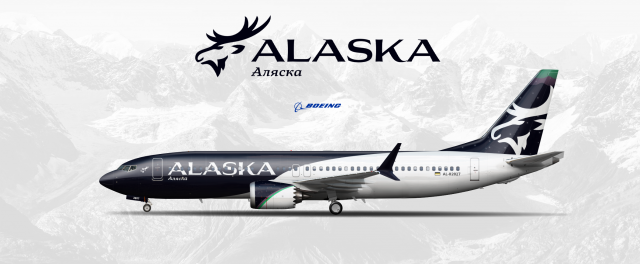 Alaska Airways is the national airline of the Republic of Alaska. It was founded as Aerorus in 1928 as a domestic airline connecting the Aleutians to the mainland. After the failed Japanese invasion of the region in WWII, Aerorus expanded internationally to the rest of North America and later expanded into Asia and Europe in the 1950s. After the collapse of the Soviet Union in 1991, Aerorus renamed itself Alyaska Airways and later Alaska Airways in 2007.

AL-82827 is a Boeing 737 MAX 8 delivered in 2018. It is fitted with 12 Aurora business class seats and 166 economy seats. The Boeing 737-8 entered the fleet in 2017 5 years after the first order. Two variants were ordered, which were the 8 and 9 variants respectively. These were brought on to replace older 737-800 aircraft, and are poised to replace the type entirely by 2030.

The Republic of Alaska was originally a Russian territory that allowed Russia to get a foothold in North America. Following the discovery of gold in the region, the territory gained a sizable number of American citizens that would go on to build cities. Following the Russian Revolution in 1917, the defeated White Army regathered in Alaska, and an authoritarian regime was installed. In 1926, the government would change into a republic. Throughout the Cold War, Russian Alaska was recognized by NATO as the true Russia while it became a sworn enemy of the Soviet Union. After the Soviet Union's collapse in 1991, a referendum was held on the possibility of rejoining Russia. 56% opposed this, and the region renamed itself to the Tsardom of Alyaska, later changing its name again to Alaska in 2007. Today, the country boasts a population of 3.2 million with a high GDP per capita and a high standard of living. The economy relies on oil exports and fishing.
Alaska Airways Boeing 737 MAX 8