1

Raines-bound - Boeing 777-300ERSF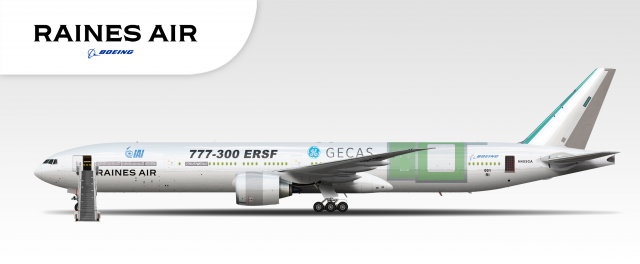 IAI has two 777-300 aircraft converted into a cargo configuration stored in Tel Aviv. The first one is set to go to launch customer Herculean Air. The second, newly converted, is set to go to Raines Air, whose titles are displayed on the plane.

This example previously flew for Emirates as A6-ECP before being retired and sold to GECAS in 2021.

Credits to Fab_Karayou for the design.
Raines-bound - Boeing 777-300ERSF