1

AeroMexicana - The 1970s
Uploaded by
Coco X
, Nov 22 2022 04:13 AM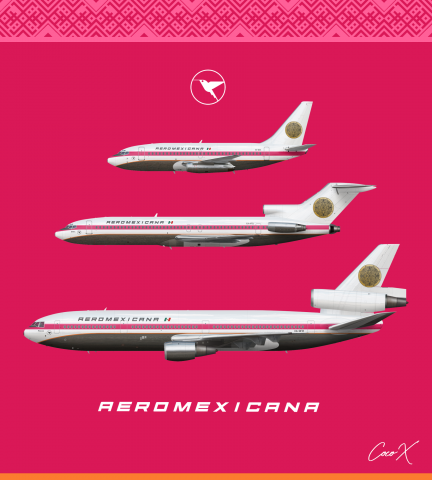 The 70s brought a new look and new fleet for the AeroMexicana.

Since the Comets had retired in the mid sixties, Boeing 707s would do the legwork until the 1970s when executives began considering the purchase of the first wide bodies. The 747 was out due to its size however the trijet offerings from Douglas and Lockheed looked promising with the eventual order being for the DC-10.

The fleet renewal also included replacement of all turboprops and piston engines aircraft with jets with a desire to become the first all-jet airline on the American Continent.

Boeing 727s and 737s would form the short haul fleet with DC-10s flying the international routes in the new 'Alebrije' Livery thus named for its bright Mexican Pink paired with orange and Aztec disc on the tail.
AeroMexicana - The 1970s