1

Jamaican Air Lines - 1970s-80s
Uploaded by
Coco X
, Sep 21 2022 02:43 AM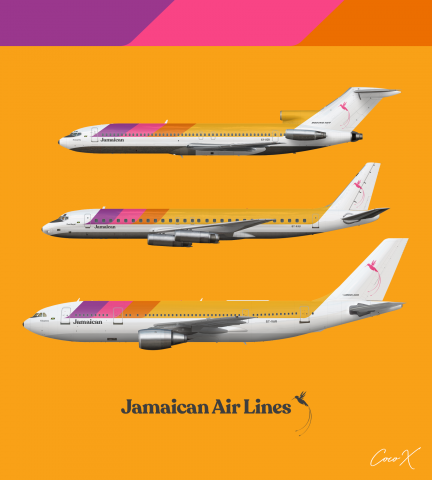 The Wings of Jamaica since 1964, initially it flew only DC-8s but later diversified into 727s and DC-9s leased from Southeastern however these would return shortly after. The Airbus A300 would arrive later the decade and be placed on flagship routes to New York and on to London and would also fly to Toronto.

Although it passed in and out of government ownership a number of times this didn't stop it from becoming a force in the Caribbean coming to spar with rival Air West Indies based out of Trinidad and Tobago.

The airline still flies today and currently in a strategic partnership with Bahamas Airways.
Jamaican Air Lines - 1970s-80s