1

Eureka! Fleet 2022 - Poster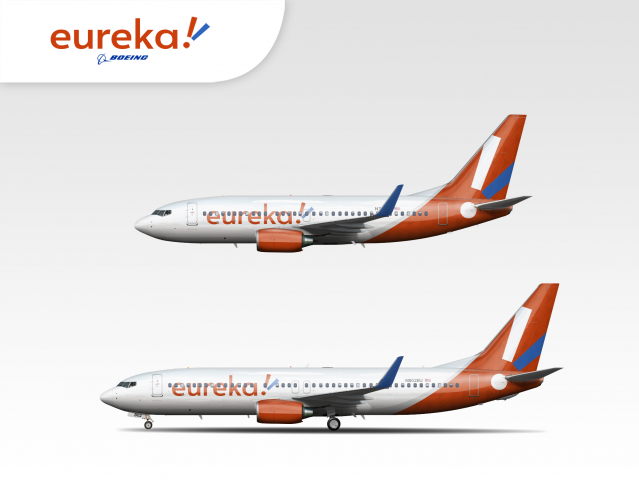 20 years after the collapse of Globexpress, Raines Air Systems began to ponder its reemergence into the passenger market. This potential airline would be a low cost carrier based on the west coast serving underserved markets. In 2018, Raines Air Systems would acquire the charter airline Xtra Airways with intentions to transform it into this image.

In April of 2021, Xtra finally rebranded into Eureka! and announced it would base itself at Hollywood Burbank Airport with a fleet of three 737-800 aircraft. On April 28th, the first flight took place from Burbank Airport to Sonoma County Airport.

N802EU was the second 737-800 given to Eureka and previously served with Turkish Airlines. N7834A previously served with Aeromexico and Southwest. It, along with the other 737-700s, is based at Tweed New Haven Airport, which is Eureka's second hub established in May 2021.
Eureka! Fleet 2022 - Poster