1

Blue Globetrotters - Boeing 747-100 (Globexpress)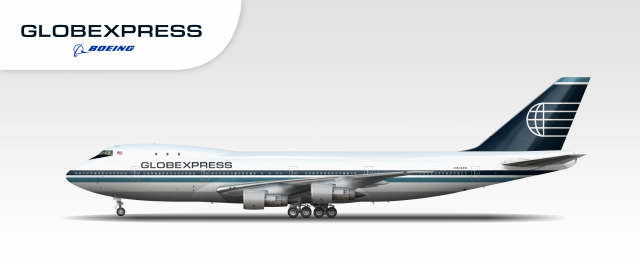 Raines Air had seen moderate success with their passenger charter services. They were a frequent contractor used by the US military to shuttle soldiers to and from their bases. It seemed the airline had a bright future in secondary passenger services.

Charles Raines had set his sights on breaking into the international holiday market. In 1991, Raines Air announced that they would start a specialized passenger subsidiary called Globexpress Airlines. It would utilize the aircraft already in Raines' fleet. Later that year Globexpress started operations with an inaugural flight from Los Angeles to Honolulu.

The airline would expand services to Asia and Europe, after initially starting service to South America. It saw success initially, however Raines' holding company had financial problems in the late 90's would affect Globexpress' bottom line. The airline would advertise on various game shows, sponsoring programs like Wheel of Fortune and The Price is Right, in which one fo the winners of the latter would win a flight of their choice through Globexpress.

N601BN would serve with Globexpress from 1991 to 2001, being the first aircraft in the Globexpress fleet.
Blue Globetrotters - Boeing 747-100 (Globexpress)