1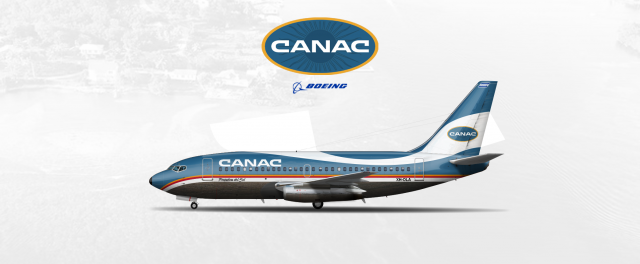 The 1960's proved to be a slow period of growth for CANAC. 1965 had already rolled around, and no new fleet types had been acquired.

Then, Boeing released a new regional jet aircraft. It could carry 124 people with a range of 2,850 km. Best of all, it could replace turboprop aircraft effectively.

In 1967, CANAC ordered 10 737-200 aircraft. The first one would be delivered two years later in 1969 and would take deliveries until 1974. They were fitted with an all economy configuration. They served regional to medium haul flights like Tegucigalpa to Guatemala City.

The Boeing 737-200 served with CANAC until 2005. After retirement, the last of the 737-200s were flown out to Phoenix Lightyear Airport. Most were scrapped, however two still fly for a Canadian airline.
Boeing 737-200