1
pacificnational Boeing 717-200
Uploaded by
zipp
, Jan 25 2022 05:48 AM
Copyright
zipp, airplano, mcdonnell douglas, med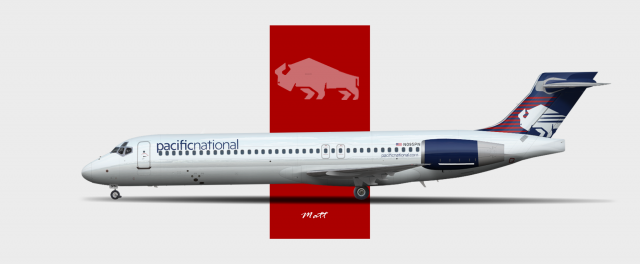 It's 2021.
Joseph Robinette Biden Jr is sworn in as the 46th President of the United States, Afghanistan falls to the Taliban (again) and the first popularly elected Female Premier of New South Wales resigns amid corruption allegations.

In March 2021, the first of pacificnational's Boeing 717s celebrates 21 years of faithful service. With no plans to retire the fleet, the Boeing 717 makes up a hardworking part of the pacificnational domestic fleet.


Enjoy x

pna fleet poster soon?
pacificnational Boeing 717-200