1

Copyright
Livery: mrbrainfed | Template: Med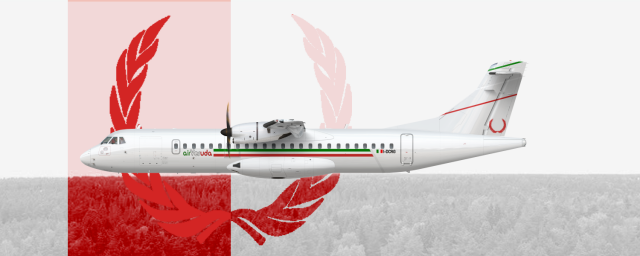 In April 1995, the airline's second aircraft in the fleet, an ATR 72-300 registered as I-DCRG, had just arrived. A week after arrival it went in to get its airVeruda livery painted on, getting ready for the inaugural ATR 72-300 flight, which would be a sightseeing flight over the alps from Milan to Paris, stopping at Innsbruck, Austria and Grenoble, France.

The aircraft is 8 years old. It's flown for one other airline before airVeruda and would be replacing the 737-200 on some routes that have too much demand for it to operate on its own, and supplementing it on others. This would free up some time for the 737-200 to operate even more routes, increasing the number of destinations airVeruda could serve from Milan. This ATR 72-300 was also the first aircraft in airVeruda's fleet to have Veruda+ Class. The creation of this class and a rumored Primo Class that would be installed in the 737-200 would start to depict airVeruda as a luxury airline.

airVeruda planned to keep this aircraft and the 737 until they could buy some 737-800s, which seemed very unlikely due to the airline's slow growth. The airline would continue this uneventful period of operating 2 aircraft until 2003.
airVeruda ATR72 | I-DCRG