1
"Victoria Falls" Airbus A340-313 9J-ZRBA
Uploaded by
Dokateo.
, Nov 25 2021 06:51 PM
Copyright
Template by airplano21 | Design by Dokateo.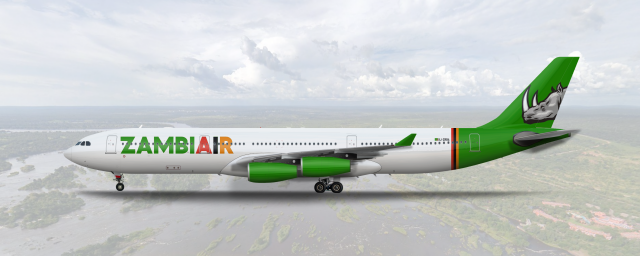 Zambiair recieved their two flagship A340-300 aircraft in 2016 (both ex-Air France).
These replaced the very old 747-300 and DC-10 aircraft.
Their A340s are configurated with 257Y and 21C seats.
They are mainly used on routes to London (Heathrow), and Paris (Orly)
Zambiair also operates a seasonal, multi-stop route to Washington (Dulles) and New-York (J.F.K).
"Victoria Falls" Airbus A340-313 9J-ZRBA