1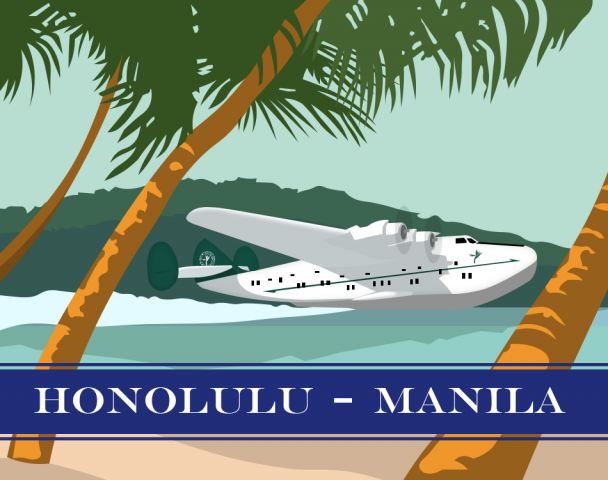 Mokupuni began in 1928 operating inter island flights to carry sugarcane to refining plants and refined sugar to the ports on Oahu. They only carried passengers as a side gig until about 1936 when they became the most profitable item to transport. In 1939 Mokupuni bought 8 Boeing 314 Clippers to serve as a long awaited air connection to the mainland, flying from Honolulu to Los Angeles, San Francisco, and Seattle. The aircraft however the aircraft needed a refueling stop in San Francisco before continuing on to Seattle. The airline then acquired four more of the type in 1941 for service to east Asia. Manilla became a very popular destination.

When the Japanese attacked on Dec. 7 1941 there were some losses for Mokupuni. One plane taxiing to takeoff in Pearl Harbor was struck on the left wing by a bomb. The resulting explosion of fuel killed 8 of the 20 aboard, four more drowning trying to escape the sinking airplane. three other 314s were destroyed elsewhere. One in Guam, one in Manila, and one flying between Manila and Jakarta, killing all 22 aboard.

The Boeing 314s that remained were all ordered directly back to Honolulu as soon as they could. One 314 was commandeered by the U.S. Navy to serve as a tug to resurface ships. They were used to successfully refloat the USS Utah, and Oklahoma, but could not successfully refloat the USS Arizona.

The Boeing 314 would continue to serve Mokupuni to the end of the 1960s, when Jets officially took over.
Boeing 314 Ad