1

Copyright
FlyHighAviator, mrbrainfed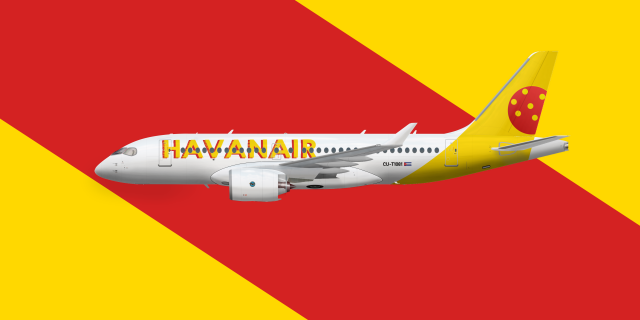 Bored Livery 003:
CU-T1081
About 1 hour 11 minutes
October 22nd, 2021.
This is a fictional airline, so I didn't really do anything else or add any other logos on the fuselage because when I sat down to do this livery I had no idea what I was gonna do, kinda just made it up on the spot.
Havanair is a Cuban airline that flies in and around the Caribbean from Havana. They ordered this CS100 just before the project was handed to Airbus.
I wanted to create a Cuban airline, so here's my shot at it lol
(Template by FlyHighAviator)
CS100 Havanair