1

Copyright
Connor McMullin 2020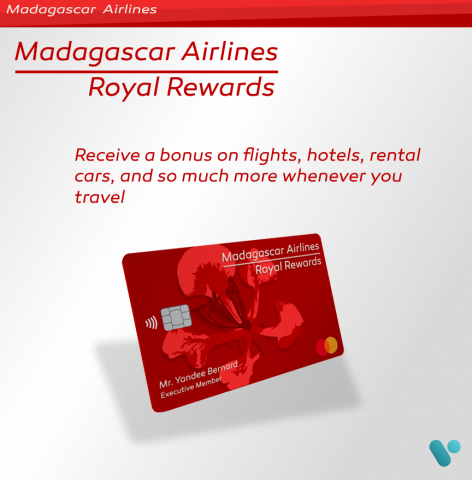 Royal rewards works much like other airline frequent flyer rewards program. Benefits while booking flights on Madagascar Airlines or other Venture partners, benefits booking hotels and rental cars, as well as many other smaller rewards for restaurants, and gasoline.

Royal rewards has three tiers: Basic Membership, Premier Membership, and Executive Membership.
Basic applies to any customer that flies between 0 to 10,000 miles per year and is the largest tier. It offers the advertised rewards, as well as ten club passes for you and one guest per year.

Premier applies to customers flying between 10,000 to 40,000 miles per year. It offers the same perks as the basic tier, but club access is year round for you and up to three guests. Additionally, priority check in and boarding are available, as well as one reduced cost business class ticket per year.

Executive applies to customers flying more than 40,000 miles per year. This offering gives the above perks, additionally offering for one reduced cost first class ticket for you and one guest.
Madagascar Royal Rewards