0
McCoy Airlines Hawker Siddeley HS748 N159MC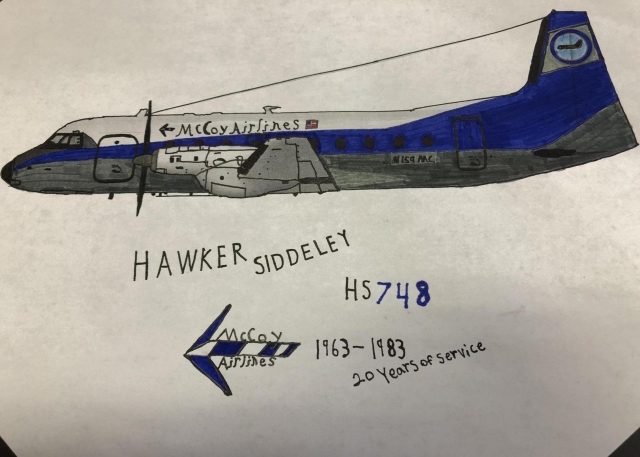 This is my first concept so criticism is welcome.
Lore-McCoy Airlines was founded in 1929 as Orlando Airways the airline operates a large fleet out of there 5 hubs across the us (Orlando, Memphis, Cincinnati, Colorado Springs, and Seattle). They continue to be the leading airline in innovative ideas and tactics.
The aircraft being displayed is N159MC McCoy's 9th Hawker Siddeley HS748 that was delivered to the airline on April 15th 1964 where it would fly airlines famous "Florida Skyway" flights connecting There Hub in Orlando to destinations such as marathon and Marco island. She and her 19 other sisters would fly these routes until there retirement in 1983, one of these beautiful aircraft ,N168MC, has been lovingly restored to flying condition and is on display at the airlines museum in Orlando when it is not flying at air shows around the US such as Sun & Fun and Oshkosh.
McCoy Airlines Hawker Siddeley HS748 N159MC