1

Copyright
Template made by myself and Tristan Anakin Bagaskara.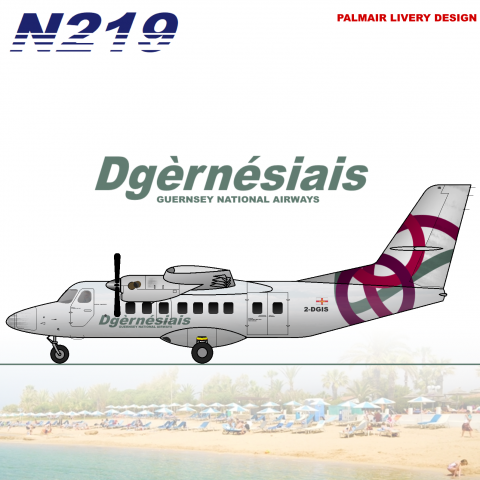 (Before I get ribbed for using non-Med templates, [a] me and Tristan Bagaskara made this ourselves, and [b] there is no Med template for this aircraft)
Dgèrnésiais (a name for the variant of French spoken in Guernsey) is my concept for a small regional airline based in the Channel Islands. Owned by a local investment company, it would connect Alderney, Guernsey and Jersey, with flights on the IAe N219, chosen because it would be available in the timeframe desired, but also because of readily-available maintenance facilites and ongoing production [due to delays with the latter, the airline leased two BN-2s from a Cornish operator].
I made this livery to test my new template, but also to see how my idea of using semi-concentric circles would appear.
Your thoughts would be welcome!
Dgèrnésiais - IAe N219