1
N314TZ 737-800 - A Colorful History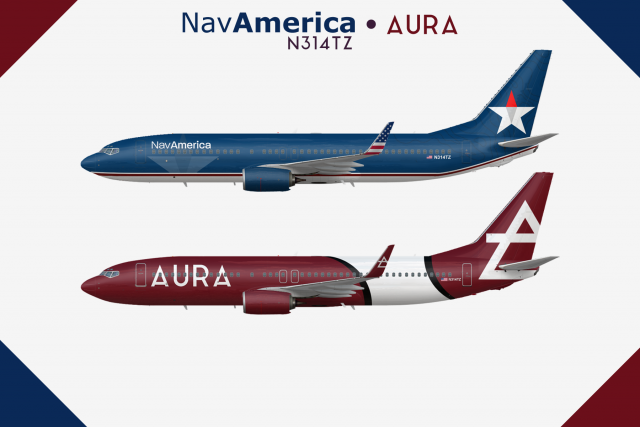 In 2008, ATA Airlines went bankrupt and was bought out by Raines Air Systems shortly after. It was rebranded to Navigator America (styled as NavAmerica) and recommenced operations in early 2009. The airline shifted to point-to-point flights from the West and East Coasts. It maintained a fleet of 737s, A321s and 767s up until the late 2010s.

In 2016, the airline officially rebranded to Aura Airways and changed its' name effective July 12th. The 737s were later announced to be retired in favor of A320s. It ordered around 20 A220s in 2018.

N314TZ was delivered to America Trans Air in December of 2001 and stayed with them until their bankruptcy in April of 2008. It was bought out by Raines and the livery was repainted in NavAmerica colors. In 2017 the airline rebranded and this 737 was the first to be demonstrated. It still flies today but is likely to be sold off in the coming years.
N314TZ 737-800 - A Colorful History