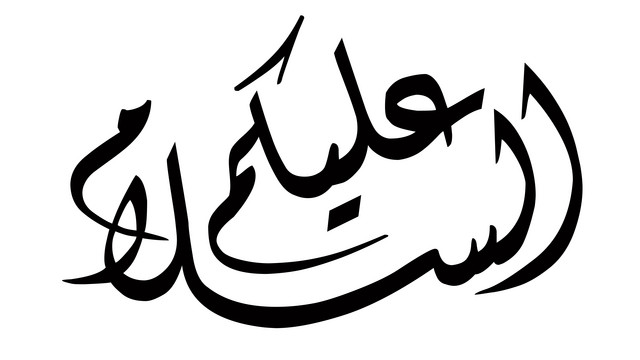 "Greetings!"
ENTRIES WILL NO LONGER BE ACCEPTED
(AS OF JUL6 24:00 CET)
It's been a while since I've been active on AE, but even while away when I looked into the gallery I saw only a few Arabic airline concepts (even fewer good ones). I was wondering what brands are out there right now, and which could be developed with a little effort by the design community.
Therefore, I would like to announce an AE design contest for Arabic airline brands.
For those interested in entering, submit a brand portfolio for an original airline based somewhere in the Arab World* by the end of this month (June 2018).** Please carefully read the rules, guidelines, and point categories first.
After submissions are finalized points will be awarded in several key categories and I may provide feedback. Additionally, select members of the AE design community will be further consulted. The brands will be ranked and a winner announced as AE's Best Arabic Brand 2018!*** A runner-up will also be announced. With your permission, a selection of this year's submissions, including the winner and runner-up will then be featured on a special gallery created for the displaying your designs.
*The Arab World is generally regarded by membership in the Arab league. Israeli designs will not be considered.
Contestants 2018
Vision | Jumeirah Airways, Abu Dhabi, UAE.
Britannia | Iraqi Airlines, Baghdad, Iraq
Джон-Пол | Nakheel | Dubai, UAE
N664US| Transport Aerien Algerien
|
Algiers, Algeria.
BFS (Boeing Flight Simmer) |
Primair
| Doha, Qatar
TNT88 | Muscatair
|
Muscat, Oman
Moon | Jazira Airways
|
Riyadh, Saudi Arabia
Coco & Co | Qatariya International Airways
|
Doha, Qatar
bAnderson | Alaouite Moroccan Airlines | Casablanca, Morocco
POTKC | Tayir | Tunis, Tunisia
CC96 | Lebanese Airways | Beirut, Lebanon
Noreste | Maghreb Air | Casablanca, Morocco
edge | Bahraini | Bahrain
KITTY| Rihla Airways | Dubai, UAE
kingoftheskies | Ajniha Airways | Kuwait, Kuwait
5280_Av8r | Air Arabie | Jeddah, Saudi Arabia
Nahel | Bahrain Airways | Bahrain
cseries | Omanwings | Muscat, Oman
rustupid2 | Altaira| Sharjah, UAE
SkySwimmer | Nour Al-Arabiya | Abu Dhabi, UAE
Trevor De Verteuil | Moroccan Air | Casablanca, Morocco
"
Good luck!"
______________________________________________________________________________________________________________________________________
Rules:
"Brand portfolio" entails a logo and livery at a minimum.

Participants may only submit one design each.

Total submissions cannot exceed two per country or unique base of operations i.e. not more than two airlines based in Egypt, or not more than two airlines based in Dubai at a first come basis. Discretion is reserved over which rule applies. May be subject to further exceptions upon appeal.
ENTRIES WILL NO LONGER BE ACCEPTED (AS OF JUL6 24:00 CET)
Logo and/or Livery must contain Arabic titles.

Airline submissions must be based in the Arab World (see figure 1); Israeli designs will not be considered.

Final designs must be submitted through a post in this thread exclusively. Final designs submitted through PM or Discord will not be considered.

Please disable your signature by unchecking "enable signature?" in your post's full editor to keep this thread clean.

Please refrain from posting comments or replies, ones posted during the submission period will be deleted after 48 hours at least. Comments or replies posted after submission time will not be deleted.
Guidelines:
Name and overall brand design must be as original as possible.

You may submit completely new designs or ones previously made, so long as the designs follow all the rules and guidelines.

Brands can include LCCs or mainlines/ flag carriers.

You can assume this airline operates in modern times (2010–). Exclusively historical submissions will not be considered. Brand timelines/evolutions may be considered if a modern livery is included.

Writing a story or history is not required, but will be considered.

Post submissions below with a title at the top of the post stating your username, airline name, country, and home airport in the following format: "USERNAME, AIRLINE, COUNTRY, AIRPORT'S IATA" e.g. "

AEUSER

, ARABIAN AIRLINES, UAE, DXB"

Please message BoingTheOstrich for further inquiries or concerns.
Points will be awarded for:
Originality (Inspiration, Uniqueness)

Design Features (General design, Realism,

Cohesiveness, Pairing of fonts)

Use of Arabic language and culture (Name, Cultural elements or colors, Historical accuracy)
** Deadline may be extended.
***This is a clearly subjective ranking, you can also use "Boing's Best Arabic Brand of 2018" or similar to please your sensitive ass.
*Boing reserves the right to modify rules, guidelines, or point categories without prior notice and as deemed necessary. New rules, guidelines, or point categories will be made clear.
______________________________________________________________________________________________________________________________________
" A Thousand Congratulations!"
A thousand congratulations indeed to Airline Empire's Best Arabic Brands of the Year.
In 3rd Place: {32/40}:
NAKHEEL
JAZIRA
__________________________
For the remaining rankings and detailed commentaries
please view the following posts
Lowest Ranking Enties {Scored <20/40}
Middle-Pack Entries {Scored <30/40}
4th Place Runners Up {Scored 30/40}
Winners {Scored >30/40}