1
Jetaway A220 promotional ad
Uploaded by
G.J.
, Jul 09 2019 06:18 PM
Copyright
G.J. - Jetaway brand, template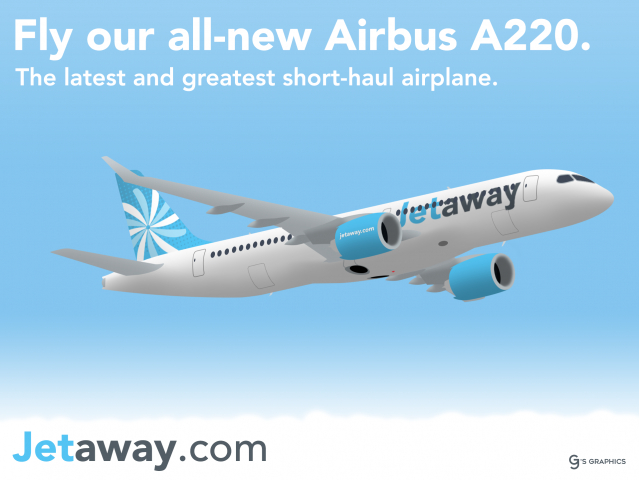 Jetaway continues to take delivery of A220 series aircraft. These are intended to replace its aging 717 and 737 fleets. As such, ads such as this one have been posted online and at most of Jetaway's destinations.

Alright, so you're probably more interested in the template than the actual ad. I have been working on this for about a month now and completed it a few days ago. I know it lacks detail, that's intentional. However, I have included the original rendering I based this off of in the downloadable .PSD incase you want to add more yourself.

So without further adieu,
https://www.dropbox....mplate.psd?dl=0

This is un-charted territory for me, please leave your feedback!
Jetaway A220 promotional ad